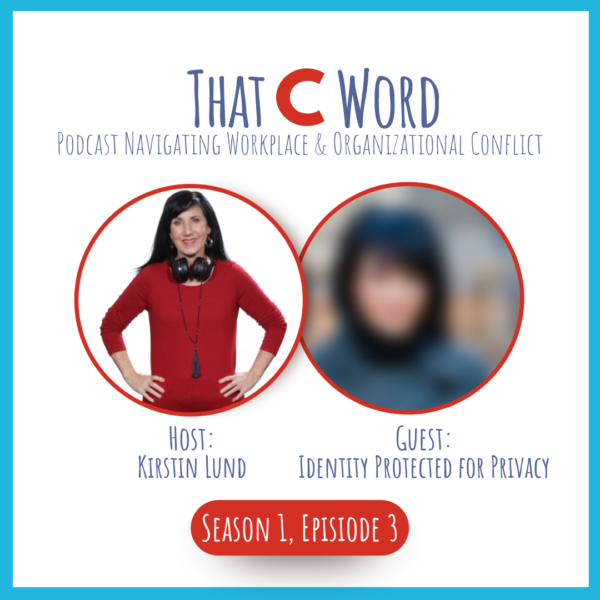 As a mediator and conflict coach, I help managers and their teams to stop losing sleep over everyday conflict and build more collaborative workplaces.
"I wasn't allowed to speak to my employee!"
On this episode of That C Word, my guest shares her personal story of how a year's long workplace conflict between her and her assistant led to a complete breakdown of her law partnership. Her voice and identity have been altered to protect her privacy. Join us as we learn how years of accommodating in order to avoid conflict snowballed into a conflict that ruptured an entire team.
About this week's guest: 
Today's guest's voice has been distorted and her name has been changed to protect her identity. 
Tune in as chat about:
👉 Feeling stuck in a conflict
👉 "Is this normal?!" Blaming yourself during conflict
👉 The impact of workplace conflict emotionally and mentally
That

C

Word Season 1 is here (and on Spotify and iTunes! New episodes available bi-weekly! 👇
In this episode, we mentioned the following resources:
Follow Kirstin Lund and collaborationschool.com
If you are a new listener to That C Word, I would love to hear from you. Please visit my Contact Page and let me know how I can help you today!
More from That

C

Word, season 1: