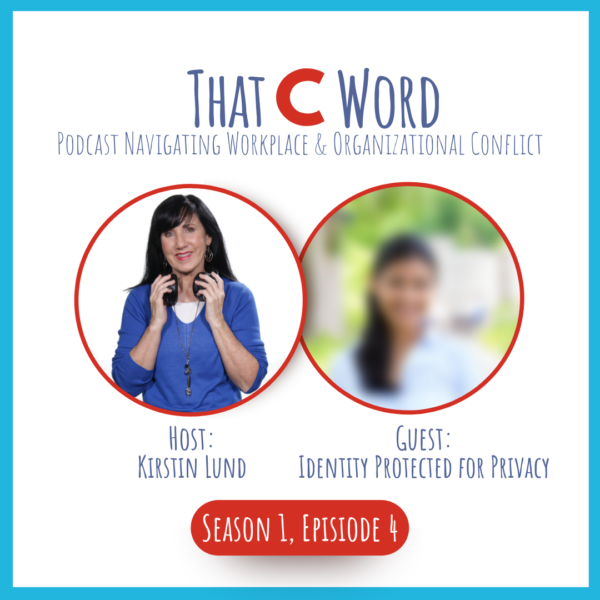 As a mediator and conflict coach, I help managers and their teams to stop losing sleep over everyday conflict and build more collaborative workplaces.
With Change, Comes Conflict
This is a conflict coaching episode of That C Word. Today's guest experienced a significant workplace conflict. It began with scathing emails being circulated with her work being harshly criticized- at a time when she was working on a large project and couldn't come up for air. She was able to 'park' the conflict in order to deliver her project but after the dust settled, the emotional repercussions bubbled up, causing major shifts within the team.
Join us as we talk about the phenomenon of trust and how sometimes with change, comes conflict. 
About this week's guest: 
Today's guest's voice has been altered and her identity has been changed to protect her privacy. 
Tune in as chat about:
👉 The phenomenon of trust
👉 The harm that 'cheerleading' in the workplace can cause
👉 What happens when we try and ignore the impact of the conflict
That

C

Word Season 1 is here (and on Spotify and iTunes! New episodes available bi-weekly! 👇
In this episode, we mentioned the following resources:
Follow Kirstin Lund and collaborationschool.com
If you are a new listener to That C Word, I would love to hear from you. Please visit my Contact Page and let me know how I can help you today!
More from That

C

Word, season 1: