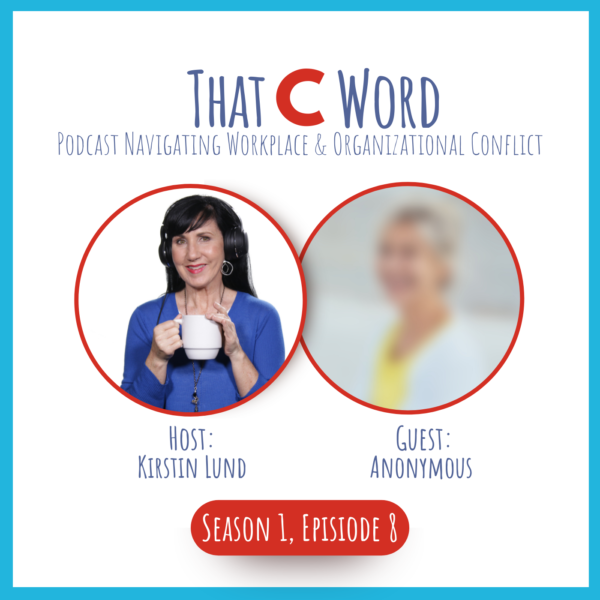 As a mediator and conflict coach, I help managers and their teams to stop losing sleep over everyday conflict and build more collaborative workplaces.
"She sucks the energy out of the room."
My guest today is Madeline. Madeline is a small business owner who is dealing with a conflict in her team. Nicky was hired to replace Eliza while she was on maternity leave and their approach to the job and the other staff is causing a problem at the office. Madeline appreciates the work Nicky does and doesn't want to lose her but the eroding trust within the team is causing the conflict to snowball. 
Tune in for this conflict coaching episode where we use the innovative Collaboration In A Box card deck and discuss… that 'C' word.
About this week's guest: 
This is a special anonymous coaching episode. My guest's name and voice have been altered to protect her identity. 
Tune in as we chat about:
👉 Collaboration In A Box
👉 The role that personality types play in conflict
👉 How conflict snowballs when trust erodes in the team
That

C

Word Season 1 is here (and on Spotify and iTunes! New episodes available bi-weekly! 👇
Learn more about Collaboration In A Box:
Get the FREE episode resource:
Follow Kirstin Lund and collaborationschool.com
If you are a new listener to That C Word, I would love to hear from you. Please visit my Contact Page and let me know how I can help you today!
More from That

C

Word, season 1: